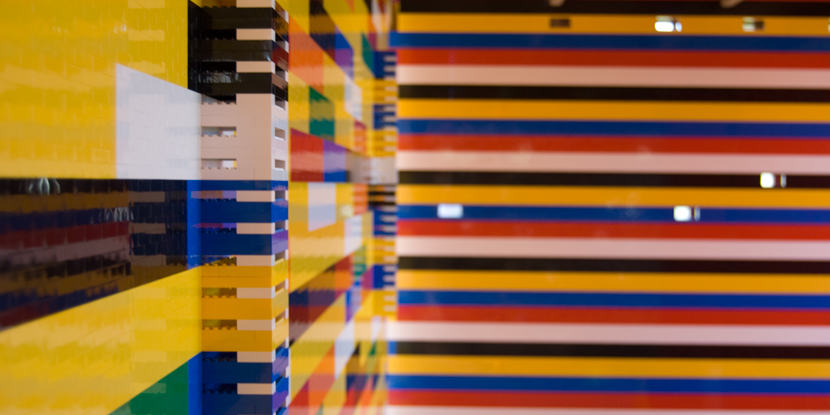 View Slideshow of Construction Progress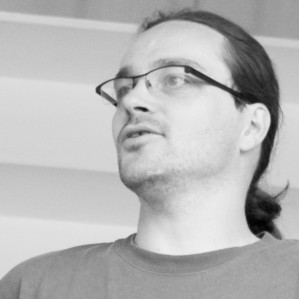 Barnaby Gunning has an unusual architectural background that makes him one of the few people who could design a real house from toy bricks. In addition to having worked for the world famous architects Renzo Piano and Norman Foster he has also worked with the UK's rock star engineer Neil Thomas, at Atelier One.
Perhaps Gunning's work with the Maverick furniture designer, Ron Arad, whose work is currently the subject of a major exhibition at MoMA, is what qualified him most. When Top Gear presenter, James May approached Arad with an unusual request, Ron Arad knew just the man. He called up Barnaby saying, "there's a TV production team here and they want an architect to help them design a house entirely out of Lego".
The Lego house is not an illusion, explains Barnaby, "its made of real bricks, and put together with no glue".
Oobject: No glue?
BG: Yes, amazingly we did tests with glue and it didn't make much difference?
Oobject: Who the blazes do you get to test Lego structural engineering?
BG: Well you need someone used to testing weird structures. Atelier One and City University ran structural tests on individual blocks, then looked at breaking loads for diffent types of Lego beams. It turned out Lego beams, the size required for a house are structurally feasible.
Oobject: What was the end solution, structurally?
BG: The structure could have been fully lego, but there is a timber 'safety frame' inside the walls which replaces the lego joists. We designed the bottom edge of the lego beams to use three layers of thin lego plates which perform very well in tension. Three layers of these are the size of one regular course.
Oobject: So what exactly is made of Lego?
BG: Pretty much everything except the joists, the electrics and the lighting. In fact we probably could have done some of that in Lego too. Even the toilet will be in Lego.
Oobject: The toilet – right, this the thing we want to know most, how does a Lego toilet work – I mean how much of it is actually Lego?
BG: Pretty much all of it. The exact design is being specified by the interior designer and will have a Lego cistern connected to a Lego bowl via a Lego pipe. It will even have a Lego flusher.
Oobject: But can you poop in it?
BG: That's the least of your problems. Have you ever tried sitting on pixelated plastic?
Oobject: What have been the biggest challenges so far?
BG: Making sure we don't run out of bricks. We have 3M on site, but they are a finite supply and I have to negotiate with the interior designer, who'll be doing furniture and art work, for bricks for the walls.
Oobject: Do you have miniature brick layer people to build the walls?
BG: Actually we have 3000 volunteers.
Oobject: Tiny little volunteers?
BG: No, ordinary members of the public. It helps when you are recruiting people for a construction project if you have the TV presenter of Top Gear to ask around.
Oobject: I guess, unless it was that miserable one.
BG: Yes, fortunately we had James May not Jeremy Clarkson.
Oobject: One of the problems with giant Lego structures we've seen before is that they look nasty because the designs are literal and figurative, like something from a model village. How did you manage to get the Lego house to actually look interesting architecturally?
BG: Largely that was a result of James May being on the same page as us. James realized the kitsch potential from the get go and specifically asked that we didn't just build an overgrown standard model.
Oobject: Thanks Barnaby, one quick question, can you build us a house out of pasta?
BG: Sure, Penne or Spaghetti?
View Slideshow of Construction Progress
5 Responses to "Oobject interviews Barnaby Gunning, the architect for Top Gear presenter, James May's Lego House (with Pics)"
Have you an opinion, used or been to this object or place? Tell us what you like don't like about it, or post any specs/info about it: